Supercharge your sales and investor pipeline.
TechTrack is the leading all-in-one database, CRM and marketing automation tool designed exclusively for startups, consultants and investors.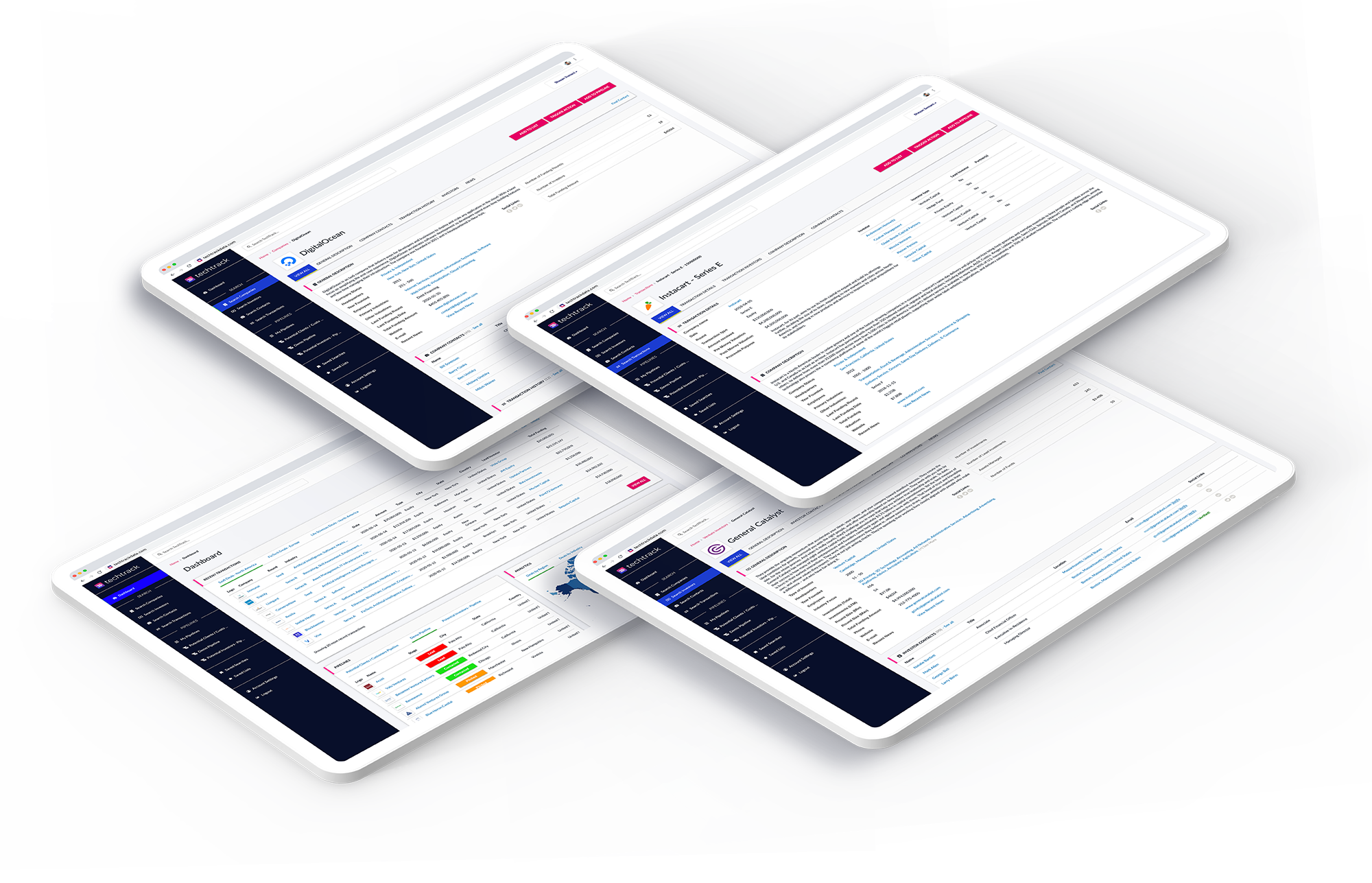 With a global team that monitors companies, investors and deals across the venture capital, private equity and M&A landscape, we work hard so you can work smarter
Sector
Subsector
Key Executives & Contact Information
Office Location(s)
Investors
Funding Rounds
Valuation
Angel, Corporate, VC, PE & Family Office Investors
Investment Criteria (Sector, Geography, Development Phase)
Transaction History
Portfolio Breakdown
Professionals w/ Contact Info
Office Location(s)
Transaction Type (Equity, Debt, M&A)
Transaction Round
Deal Value
Investors
Valuation
Use of Capital
Investment Banks, Legal Advisors & Consultants
Services Coverage
Sector & Subsector Coverage
Client List
Professionals w/ Contact Info
Office Locations
Our software gives you access to the data your organization needs to get answers fast, discover promising opportunities and close more deals. 
Effortlessly create highly targeted lists of potential investors, clients and companies in your industry. 
Save hours on research with granular profiles & analytics that give you all the information you need in one place. 
Eliminate manual data entry through seamless integration with more than 1500 sales & marketing apps using Zapier. 
Stay ahead of the curve and maintain your competitive edge with valuable insights into industry trends, emerging technologies and the flow of capital.
Use our native CRM and leave the grunt work to us. Focus on what you do best – closing deals and growing your business.
See how TechTrack data can take your company further.