Supercharge your sales and investor pipeline.
TechTrack is the leading prospecting & business intelligence tool designed for healthcare startups, consultants and investors.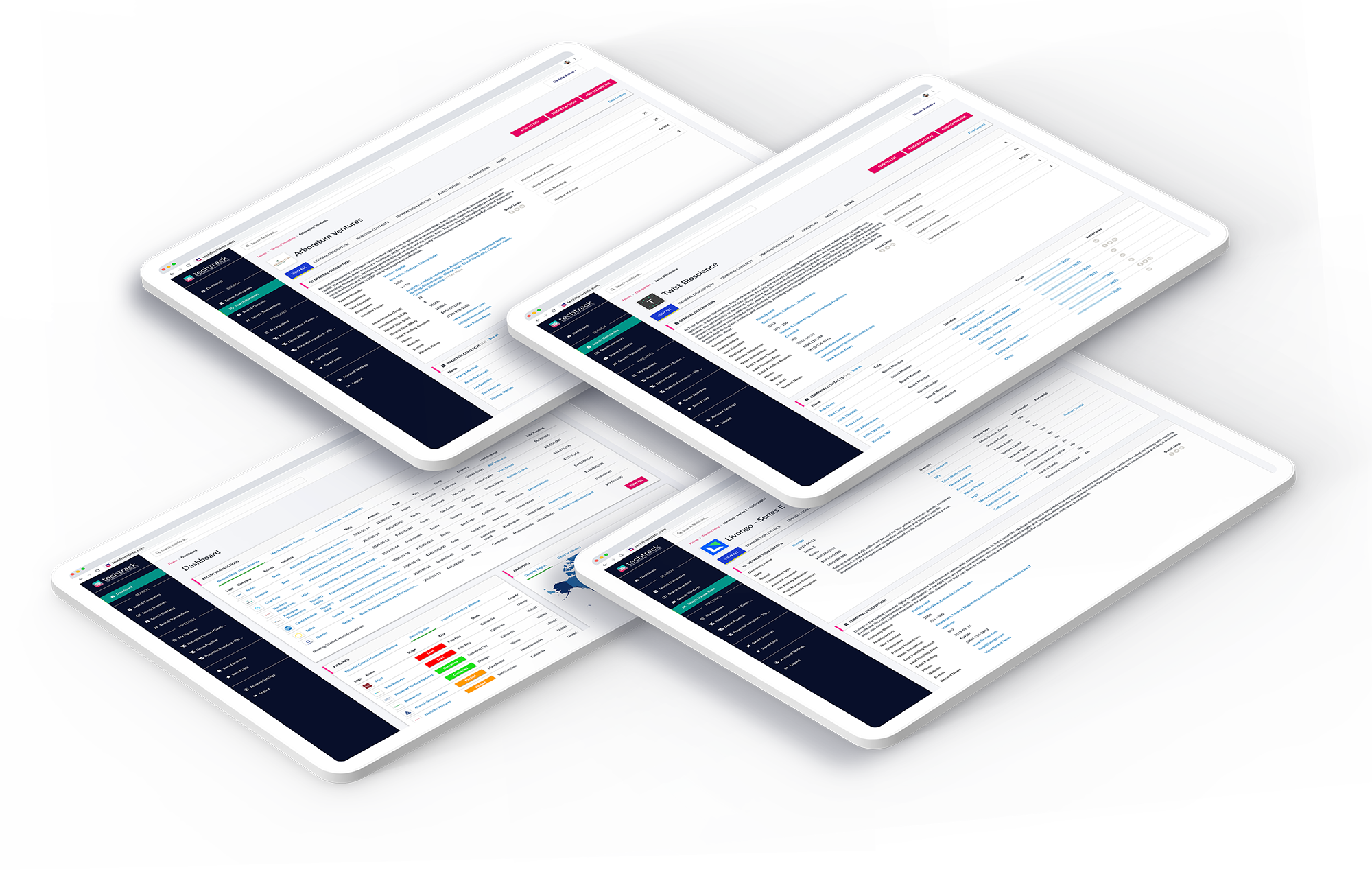 Our global team of data scientists and collaborators cover companies, investors, transactions and service providers in the following sectors & subsectors:
Biopharmaceutical
Diagnostics
Healthcare IT
Healthcare Insurance
Healthcare Services
Manufacturing
Medical Devices & Instruments
Research & Development Services
Artificial Intelligence
Blockchain
Cardiology
Dentistry
Dermatology
EHR/EMR
Endocrinology & Metabolism
Gastroenterology
Genetics
Genitourinary/Urology
Immunology/
Autoimmune Diseases
Infectious Diseases
Muskuloskeletal/Connective Tissue Diseases
Neonatology
Neurology
Obstetrics & Gynecology
Oncology
Ophthalmology
Orthopedics
Orphan Diseases
Otolaryngology
Pain Management
Pediatrics
Practice Management
Psychiatry/Psychiatric Diseases
Respirology
Telemedicine
Trauma
Our software is designed to cut through the noise so you don't miss out on healthcare's next game changing innovation.
Take a proactive approach and ensure your pipeline is full and ensure you stay ahead of your competition.
Always stay ahead of the curve and identify new opportunities across the healthcare VC, PE and M&A landscape. 
With one click, pull prospect specific data directly into your existing sales and marketing tools to personalize your outreach at scale.
Use our native CRM and leave the grunt work to us. Focus on what you do best – closing deals and growing your business.
See how TechTrack data can take your company further.